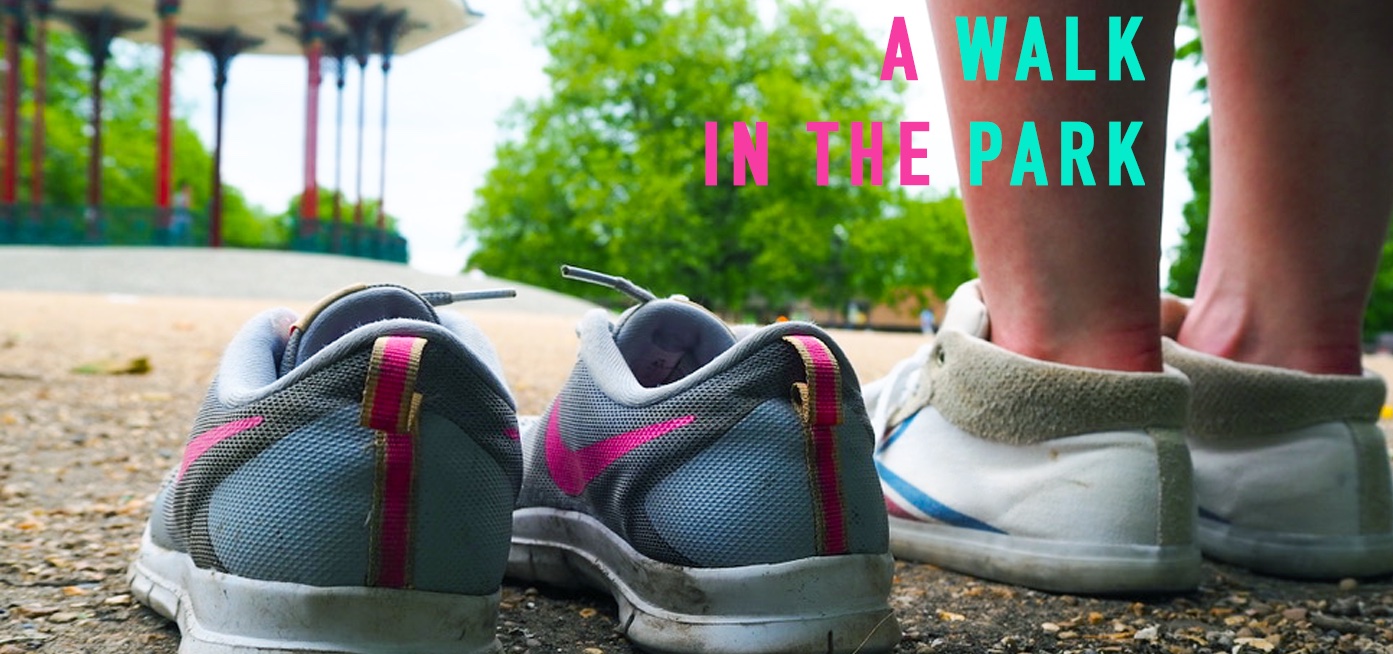 Image credit: Delme Thomas
A Walk in the Park
So here we are. Just two people on a walk together. Me in the park and you - wherever you are.
What can you see? What route do you choose? What traces do you leave?
What do you imagine when you look at other people?
And what do they see when they look at you? (Other than your radiant beauty and magnetic natural charm, of course.)
Part story, part immersive audio experience and part walk, A Walk in the Park is a 30 minute illumination of the games we play in public spaces, and the different rules that apply, depending on who you are.
Please listen, wearing headphones, while taking a walk in a space -like a park- where you might go to relax. Do the walk during the day, when the space is busy.
There are two versions of A Walk in the Park. The words, music and sound design are the same in both. In one version, 'I' is a woman. In the other version, 'I' is a man. You can choose which version to use, or listen to one and then the other.
Content warning: A Walk in the Park contains references to male violence.
---
Past dates
July - October 2021 - Tender Absence, online festival March 2022 - Get on the internet, Clapham Omnibus and online
---
Cast and creative team
WRITERS Rachel Briscoe & Delme Thomas | DIRECTOR Dan Barnard | SOUND DESIGN Helen Skiera | MUSIC Stu Barter | PERFORMED BY Rachel Donovan and Delme Thomas