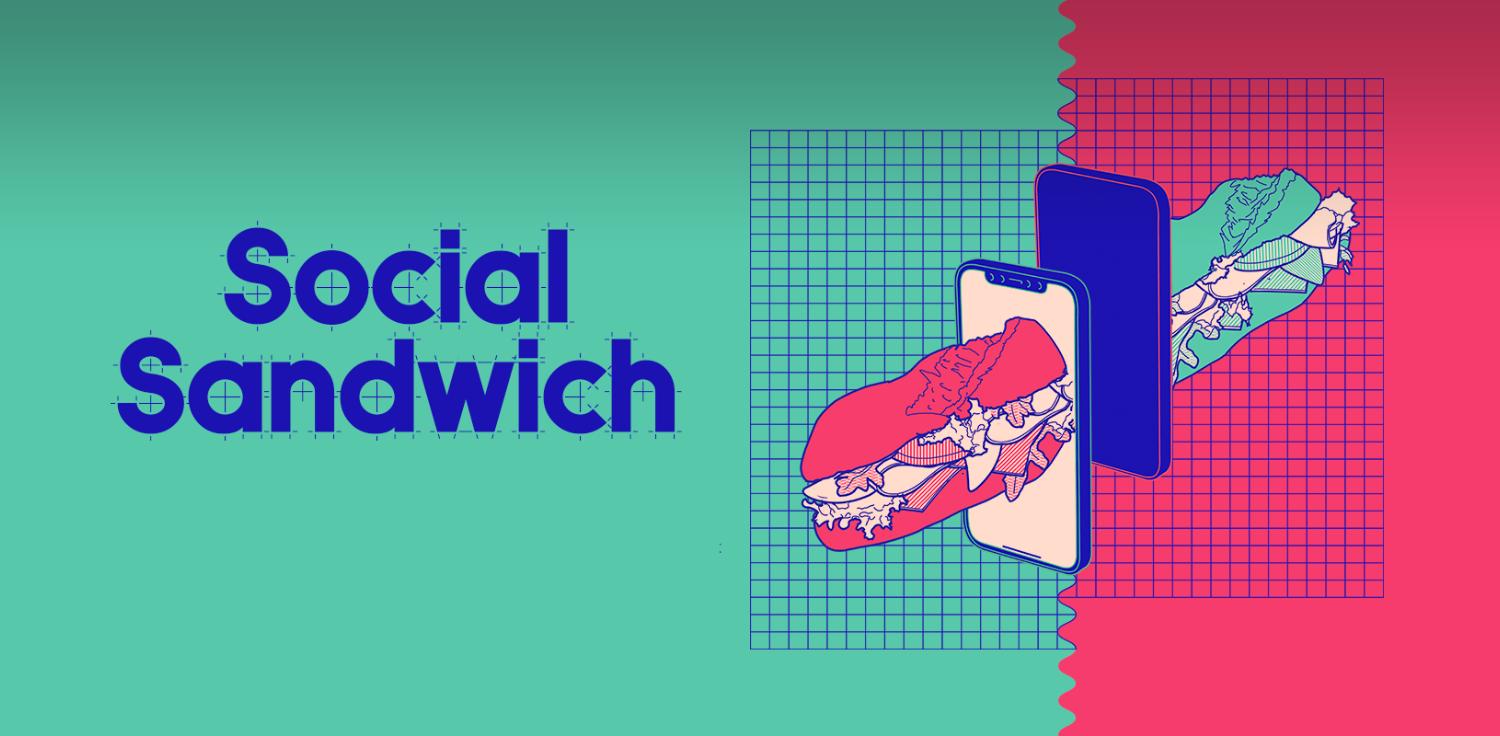 Image credit: Guy J Sanders
Social Sandwich
The internet. An obstacle course of disinformation, trolls and depressing news stories. But what if it wasn't?
Social Sandwich is a project about online encounters with strangers - and the potential for connection rather than conflict. Instead of doom-scrolling during your lunchbreak, talk to someone in another country, see the world from their perspective, and make sense of the world together.
Social Sandwich offers encounters with anonymous strangers at a time when our opportunities for physical travel are limited. It's partly a playful glimpse into another person's life and partly an experiment in collaborating with someone anonymous to determine the trustworthiness of the news that appears online. You are invited to indulge your curiosity with a 15 minute message-based conversation, find what you and your partner agree on - and how to keep talking when you don't. The app that runs the artwork translates so that you can participate in your own language.
---
Social Sandwich was selected for MediaFutures: this project has received funding from the European Union's framework Horizon 2020 for research and innovation programme under grant agreement No 951962.
---
Trailer
---
Past dates
The preview run for Social Sandwich was 6 - 12 September 2021, with a chat window 13.00 to 14.00 BST/ 14.00 to 15.00 CEST every day. We had 353 people join, using 12 languages.
The September 2021 presentation of Social Sandwich was themed around disinformation but the artwork can be customised to any contentious issue, with media content curated by the FF team. It could be presented during a festival or conference, to facilitate attendees to engage in different ways, or to introduce an aspect of social contact to an online or hybrid event.
---
Creative team
CREATED BY Dan Barnard, Rachel Briscoe & Joe McAlister | WITH THANKS TO Rebekka Bohse Meyer, Sara Bruni, Romina Cingulin, Rita Coehlo, Kris de Meyer, Sara Fontaine, Gabriel Hanke, Dean Koliopanos, Natalia Kowalczyk, Zoran Pantelić and Manon Scart.